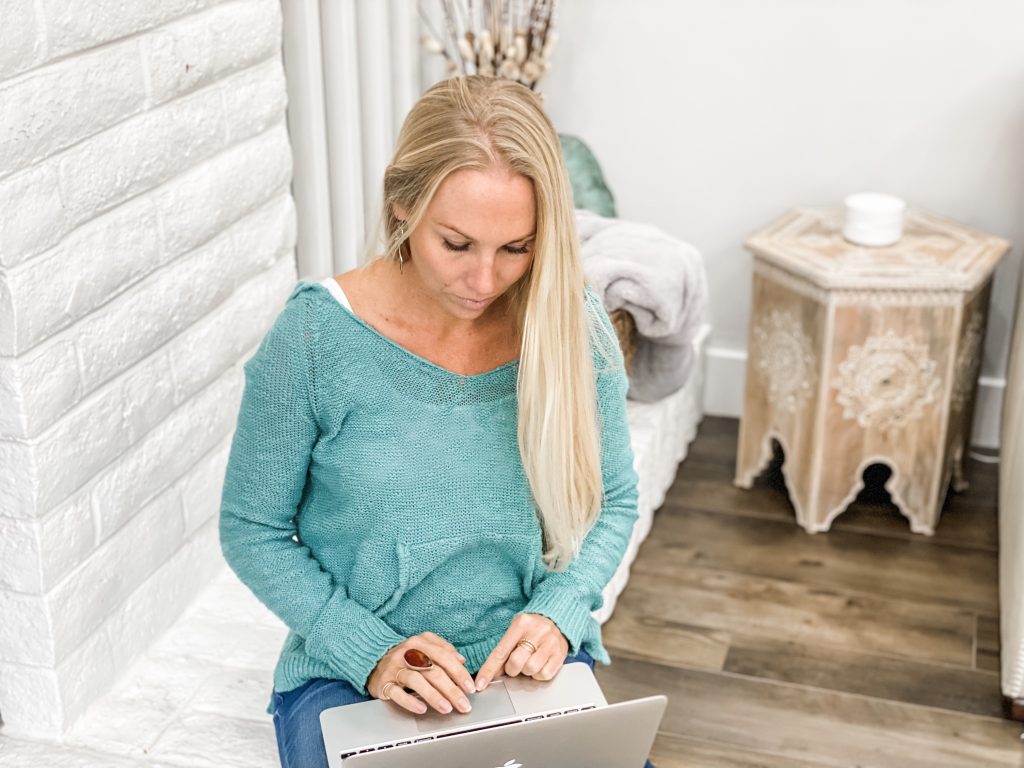 So you've done all the work on building your new dream business and the only thing left to do is collect that MOOLAH! Only thing is, you don't have an email list!! Having an email list these days is extremely crucial. And having success in marketing to you people is more that just signing up for a email marketing platform and designing a really great freebie.
First things first is you CAN NOT, let me repeat that, you cannot use your email list only as a sales tool. Of course, you can sell things to you people, that most likely your goal, but if you want you lists to be powerful and profitable you need to provide value and connection. It needs to be a place your people want to hang out and get to know you. Try opening up a little and make sure you are hitting that inbox consistently so you people can build that relationship with you year round, instead of when your launching a new product.
Here are a few tips that will help your email marketing go from zero to hero of your business, not matter how big or small it may be (at the moment)!
1. MAKE SURE YOU HAVE A FREEBIE PEOPLE WANT
Today you email address is your communication avenue with the world. We all hate junk and spam emails, so handing over you contact info can be a little be daunting. In order to get people to hand their email address over and join your list, you really need to have a lead magnet that people are willing to give in exchange for their email address.
So before you start creating your freebie, a idea is to test it to see if people even want it. Take a few polls on your social media accounts. Ask questions and try to gage what problems people are facing when it comes to your particular niche. If you can solve a frequent problem in the form good way to test your freebie idea the form of a PDF download, checklist, e-book, guide, or how-to manual… chances are people will be signing up for the gift and joining your list.
Another idea for a product-based businesses, is providing a discount code or free shipping when someone signs up for your list. These types of things get people to join with out hesitations.
2. HAVE A VISIBLE SIGN-UP FORM
If you have a form that is hard to find, not clearly visible, maybe only on a side bar, chances are they will not sign up. You need to have a clear form that is visible on your home page and that doesn't say something like "sign up for our newsletter". It's totally ok if you have that on your site somewhere, but that is more a formality and doesn't give people an incentive to join. Try re-wording that phrase and see how it increases your list. Need some help? Here are some examples:
Join the insiders' club for weekly emails with exclusive tips, discount codes & the occasional mom joke.
Drop your email address & we'll be in your inbox every month with encouraging stories, helpful resources & beyond!
Sign up now for fun surprises & happy notes every week!
3. SHARE YOUR FREEBIES AND THE VALUE OF YOUR TRIBE
If you have a good freebie and still are not getting a lot of traffic, the problem could be that your not actually talking about it or promoting it. Maybe you have an incredible freebie that your audience would totally be interested in, but they just don't know about it yet.
It's easy to share it once or twice and assume everyone you know has seen it and chosen to opt-in or not. But, remember only 6% of social media followers see what you post! And, often we need more than one reminder to take action on things.
So keep sharing. Consistently, and in many places: your Instagram stories, static posts, LinkedIn posts, Twitter, Facebook, blog posts, pop-ups… anywhere that your audience is already hanging out.
Once they pass over their email, its a good idea to let them know and communicate what they can expect and how often. Give them a brief shout out to the kinds of materials that you'll be sharing with them and why their is more value then just the freebie coming their way. Getting people to opt-in because of a desirable freebie is great, but getting them to stay around because they look forward to hearing from you is even better.
4. SERVING OVER SELLING
Try serving before you sell. If people come to your social media or your website and get hit with majority sales pitches, they're probably not going to join your email list to be sold there as well. The best brands don't hard sell 24/7. They tell stories. They provide value for free. They make their audience feel something.
Start sharing valuable things on your social media and in other places like blog posts and podcast episodes so people feel incentivized to receive even more content and communication from you.
And remember, your email list should be a place where people become friends, not a place where your trying to gather more followers. Talk in your emails like you are talking to your best friend and you'll have a tribe and community that loves and can't wait to engage with you next content or product!
---