Are you dreaming of 72 child-free hours, where you can catch up with your girlfriends in a bustling locale? You deserve more than 5 uninterrupted minutes in the bathroom, or to scroll your phone exhausted at the end of the day! Take a look at a few of the best places for a girl's getaway, and let's start planning!
Los Angeles, California
Sunny and spectacular, LA and its surrounding areas deliver everything your gal pals need for a great escape. Whether it's spin class followed by fresh-squeezed juice, hiking Griffith Park, or cruising Century City or The Grove for the latest fashions – there's plenty to see and do. Play tourist and hop on a Star Homes bus tour, or take your girls to the coast and spend a weekend in laid-back Santa Monica, with its five-star hotels, rooftop pool bars, and beachy vibe. Some of my favorite LA experiences include roof top yoga in Hollywood and sunrise walks on the beach.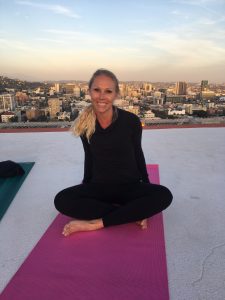 Scottsdale, Arizona
Sun-filled Scottsdale has the makings for a bestie-break, with a hot dry climate and plenty of Instagrammable corners to document your debauchery (or simply lounge your days away). Stroll the Old Town, visit the Scottsdale Museum of Contemporary Art, or scale Camelback Mountain and take in the awe-inspiring views at the summit. With over 800 restaurants to choose from, ample spas, and plenty of hotel pools with cabanas to shield you from the harsh rays, your group of gals will want for nothing in this desert oasis.
San Francisco, California
Pose in front of the Painted Ladies, hop on electric scooters and cruise the Marina district, share a chocolate sundae at Ghirardelli's – and that's just day one! San Francisco offers a unique blend of activities, neighborhoods, and culture. Indulge in an afternoon of chocolate and sour dough tasting, or add on an extra day or two to your visit and explore nearby Napa or Sonoma Valleys. Hold your friends tight during an after-dark tour of Alcatraz, or catch up over an al-fresco picnic, with a side of Golden Gate Bridge views. For picture-perfect views, a temperate climate, and fascinating history, this city by the bay has got you covered.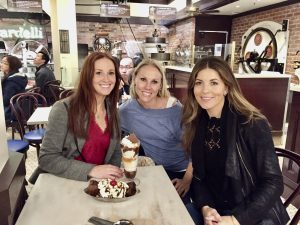 New York, New York
You and your closest friends could spend years exploring New York and still not have even scratched the surface of its myriad restaurants, museums, parks, and activities. If you're visiting NYC for a short girls getaway, don't miss the food hall at The Plaza Hotel. Grab some provisions and post up in Central Park, where people-watching provides ample entertainment, the avenue is my favorite as it feels you are in a movie. Stroll the High Line and take in the public art, or do a brunch crawl in Tribeca. Whatever you do, bring comfortable shoes (and a spare set of stilettos for nighttime!) because you'll be pounding the pavement from dawn 'till dusk. It's true what they say, this city never sleeps.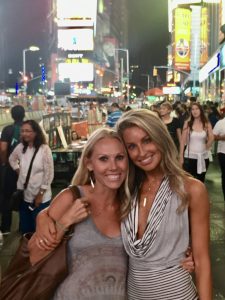 New Orleans, LA
From beignet-filled brunch to shopping along Magazine Street, New Orleans offers quintessential girlfriend getaway activities and plenty of options that don't involve flashing for beads! Gather in Bacchanal's courtyard for a small stage performance punctuated with wine and cheese, or marvel at the St. Louis Cathedral in the French Quarter. Need a respite from the bustle of The Big Easy? Head to Couturie Forest, offering visitors tranquil woodlands and a perfect way to escape without having to leave town.  Don't for get a cemetery tour, they are fascinating and not to be missed.