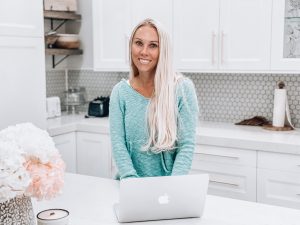 Quitting your job is no joke. And while we all have bad days, days of frustration and days we want to leave it all behind, I've always loved helping people quit their 9-5 jobs to find something more fulfilling. There are several reasons why someone might choose to leave their 9-5 job and pursue other career opportunities. Here are a few of the most common reasons:
Lack of fulfillment: Many people find that their 9-5 job doesn't provide them with a sense of fulfillment or purpose. They may feel like they're just going through the motions, and that their work isn't making a meaningful impact. If this is you, then days may seem dreary and long 🙁

Limited growth opportunities: Some people may feel like their 9-5 job doesn't offer many opportunities for growth or advancement. They may feel like they've hit a ceiling in terms of their career path, and that they're not learning new skills or gaining new experiences. I know for me I always hated the idea that someone else determined what they thought I was worth or the value I bring. Their idea of my worth was always different then what I knew I brought to the table.

Burnout: Many people experience burnout from their 9-5 job, especially if they're working long hours or dealing with a lot of stress. Burnout can lead to physical and mental exhaustion, and can have a negative impact on overall well-being. And long days at the office might not be the only cause of burn out, should we talk about that hour long commute in rush hour traffic! Traffic along is enough to kill the vibe on any good day!

Flexibility: Some people may want more flexibility in their work schedule, such as the ability to work from home or set their own hours. This can be especially important for people who have family or other personal obligations that require them to be more flexible. This is my number one reason for leaving the "job workforce". I absolutely needed to determine my own schedule and control my own hours. I don't believe in watching the hours of a day pass by and trying to find ways to fill them. I work hard, get my work done quickly and efficiently, why should I have to sit around and kill hours while waiting for the clock to strike 5 if my work is all done for the day. No Sir not me! I reap benefits from working quickly and so should you!

Entrepreneurship: Some people may be interested in starting their own business or pursuing other entrepreneurial opportunities. This can be a way to have more control over their career path, as well as potentially earn more money. YES YES AND YES!
Ultimately, the decision to leave a 9-5 job will depend on individual circumstances and priorities. However, if you're feeling unfulfilled, limited in your growth opportunities, or burned out from your current job, it may be worth exploring other career options that better align with your goals and values. That is why we launched Bell University. The first and only school devoted entirely to helping woman quit their 9-5 and make money online. Becoming a female entrepreneur has never been easier with all the resources you may need in one location.