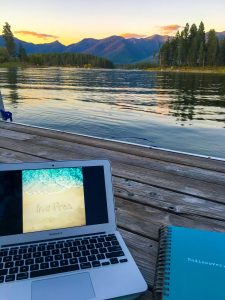 If you're interested in learning to sell online, it's important to do your research and invest time in learning about best practices and strategies for success. It's also important to prioritize customer service and satisfaction, and to be adaptable and responsive to changes in the online marketplace. That being said…  learning to sell online can have several potential benefits, including:
Expanded reach: Selling online allows you to reach a wider audience than traditional brick-and-mortar stores. This can help you tap into new markets and customer segments that may not be accessible through in-person sales.

Convenience: Online selling allows customers to shop from the comfort of their own homes, at any time of day or night. This can be especially appealing for busy customers who don't have time to shop in person.

Cost savings: Online selling can be more cost-effective than operating a physical store, as there are no rent or utility expenses to worry about. This can help you save money and reinvest it back into your business.

Data and analytics: Selling online provides access to a wealth of data and analytics that can help you understand your customers better and make more informed business decisions.

Flexibility: OBVIOUSLY THIS ONE IS MY FAVORITE!   Online selling can be done from anywhere with an internet connection, providing you with the flexibility to work from home or while traveling.
However, it's important to note that learning to sell online can be a complex process, and there are many factors to consider, such as choosing the right platform, optimizing your website for search engines, and creating compelling product descriptions and images. Additionally, the online marketplace can be highly competitive, and it can be difficult to stand out from the crowd.
Thats where we come in….
STOP SELLING START SHARING  is your guide to getting more sales on social media by taking the SLEAZE OUT OF THE SELL.  Packed with practical tools and strategies — this comprehensive training is everything you need to take the sleazy out of sales & to get more sales on your social media platforms. Learn how to sell anything to anyone at anytime.  SELLING is not a bad word, empower yourself with how to do it the right way and it can change your whole world.
When done the right way, selling on social media is the fasted way to get money in your pocket TODAY.  Imagine having a Thriving Business that pays you to live the lifestyle you have always dreamed about. If you don't know where to start, start here.