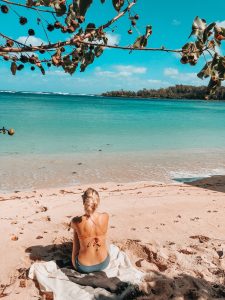 It's all the rage these days! Selling a course online! Why? Because its pretty passive, which is my favorite way to make money. Very little over head, a lot of work upfront that you can profit off of for years and a huge upside financially. Is there anything better?  Let's explore why selling a course online is the way to go…..
Passive income: Once you've created and launched your course, it can continue to generate revenue for you without requiring ongoing effort or maintenance.

Expert positioning: Creating and selling a course can establish you as an expert in your field and help you build your personal brand.

Scalability: Online courses can be sold to a wide audience, without the limitations of physical classrooms or in-person teaching.

Flexibility: Creating and selling a course allows you to work on your own schedule, and can provide a greater level of freedom and flexibility than traditional teaching methods.

Reach: Online courses can reach a global audience, allowing you to impact and influence people from all over the world.
However, it's important to note that creating and selling a course online requires significant time and effort, and success is not guaranteed. It's important to conduct market research, develop a quality course that meets the needs of your audience, and market your course effectively to reach potential buyers. Additionally, the online course market can be highly competitive, so it's important to differentiate your course and provide value to your students.
That is why at Bell U we created a course to teach you how to create an online course and scale it to 1 Million Dollars!  The course is appropriately names Unlock 1M Course Creation and we help you take your expertise and our step by step guide to create an online course that brings in passive income. Inside, we give you our 2 systems, how to design and build your very own course  (including all the tech) and a marketing strategy to scale your course to $1,000,000 in sales with your own marketing system.
Imagine having a business that pays you money when you sleep!! Passive income baby….thats what I'm talking about. The Unlock 1M Course Creation gives you everything you need to create a THRIVING Business online so you can spend more time doing what you love
Overall, selling a course online can be a valuable way to share your knowledge and expertise, generate passive income, and build your personal brand. Don't know where to start? Start Here