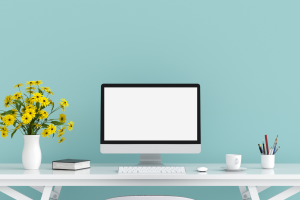 Contrary to popular opinion, the success of your business and the revenue that you can make online doesn't revolve around the size of your audience. I believe, and many of the experts do as well, that the revenue you stand to make  depends greatly on your marketing strategy.  Marketing isn't one-size-fits-all and there are many  options that you can use. Ready to talk revenue generators? Let's dive in and talk the best marketing strategies and practices….
1) KNOW WHO YOUR TARGET AUDIENCE  IS
I can't emphasize enough how important this step is. You might be reading this thinking, "yea yea, heard this before." But you've heard it before because its super important.
– If you do not have absolute certainty about who your target audience  or ideal clients are, you're not going to find them. Which basically means your revenue will not meet your expectations.
Know exactly who you're creating for.
Think of it this way, the best marketing solves a problems, helps in transformations, fixes a problem or shares in a dream.   If you don't know who your audience is, you won't know what problem to solve, or what transformation they're after or how to speak to their biggest dreams. Figuring out who your ideal client or customer is will change the game when it comes to how you market to them.
2) BUILD YOUR EMAIL LIST
I am a firm believer in email marketing.  There are million and one reasons why you should have an email list. For starters, it's the only platform where you actually own the audience you've built on it. Let's take social media, for instance – you do not control when you reach your entire audience.
Whether you're using Instagram, Facebook, or YouTube… you'll always be at the mercy of the algorithm.
Your email list, however, is yours to own. And if the health of your email list is in good standing, you can guarantee that you'll get in front of your audience whenever you want to.
Not only can email marketing boost your sales in any field you may be marketing but it can also give you reliable data on how well your marketing is doing.  When you have this type of date you can tweak your email marketing with changing your funnels, and improve your materials to increase your revenue.
3) TREAT SOCIAL MEDIA LIKE A BUSINESS AND USE A  STRATEGY
Even though you're working against an algorithm, social media is a great way to get in front of your audience. The key here is to be consistent and intentional with your social media strategy. Some tips to stay consistent would be to create a content calendar and batch your content. Pro tip: most "influencers" never post in real time, they post carefully planned out content that has a posting strategy involved.  Also,  keep in mind that Instagram is a fast moving machine and keeping up with the latest and greatest tools will increase your visibility. Currently, Reels and TikTok is a great way to  connect with new people and gain new eyes.
4) START A YOUTUBE CHANNEL
Did you know that YouTube is the second most used search engine after Google? If blogging and writing aren't your jam, starting a YouTube channel might be a great option for you.  Think about what your potential clients or  students will be typing into the search bar of YouTube because the best SEO practices apply to your YouTube video.
5) START A PODCAST or BE A GUEST ON A PODCAST
Do you feel a little camera shy but have the gift of gab?!  Having an audio medium is a great  way to share what you do and your knowledge. If you have a business where you sell online courses, you could center your podcast around the course topic.  If you are an influencer, you can get your ideas out into the world and set yourself up as an authority in your niche.   Having a podcast is a great way to expand your community and help get you in front of your target audience.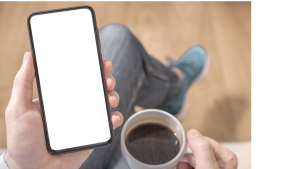 But you don't need to start a podcast of your own to start leveraging the power of podcasting. Instead,  you can be  a guest expert on other podcasts.
This is a great way to get in front of a wider audience. Just be sure to have a place to send listeners – such as a lead magnet or webinar. That way can capture their attention, and hold it on a platform that's yours.  Keep in mind that sending a cold audience to your social media accounts is a good start, but an even better idea would be to send them to your email list. This can help you build rapport faster with new people. I always recommend having a lead magnet or a webinar or a place you can send them to that will help them connect to your email platform.
6) PROMOTE  ON YOUR BLOG
Promoting your business, products or your online course on your blog is a great way to increase revenue. Just keep in mind how long it takes for your blog post to rank on Google. If you haven't started a blog yet, I highly recommend adding it to your online activities. Its a great way to establish yourself, your brand and a place for your community to come together and feel connected.  Blog Your Way To Freedom can help you set up all the tech you need to get your blog started, share the best practices for SEO, and how to use your blog to double your brand partnerships if thats your thing!
7) CREATE A WEBINAR
If you have a business that involved education, like online courses then hosting  a webinar is one of the best ways to launch your course and increase your revenue.  A webinar  can not only build you as an authority in the space  but it allows you to show a teaser of what kind of content and  material your course will provide and the transformation they can achieve by buying the course.  High converting webinars are one of my favorite marketing strategies as I think it really gets your audience a chance to connect with you in person and build that know, like, and trust factor quickly.  Don't forget to include a Q&A section in your webinar if you are going live.
8) COLLECT SOCIAL PROOF AND TESTIMONIALS
People love to buy and do what they see other people doing. This is why testimonials and case studies are super important and yield high conversions.  You can collect testimonials on virtually any product you market.  If its a tangible product, try showing before and after pictures. If its a digital product, asking for written testimonials can provide a layer of social proof  that will mean more to your audience then just having to take your word for it.
Knowing who your target students are and the transformation you provide them goes hand in hand with collecting testimonials. Marketing your business becomes much easier when you  have advocates who can speak to the validity and legitimacy of your products.
BUILD CONFIDENCE: OFFER A GUARANTEE
If possible, try to offer a guarantee.  There are different types of guarantees you can offer with your products such as a money back guarantee or a limited trial period.   This will help your audience feel more comfortable and confident about investing minus the risk.
INCREASING YOUR REVENUE  ONLINE WITH EFFECTIVE MARKETING STRATEGIES
These 8 strategies are proven methods to market effectively  in the digital world. But it doesn't mean that you should use all of them.  Instead, find the ones that work best for you maximize those. So save this post and figure out the best plan of action for you and your online business.
Still want more ideas how to increase your profits. Check out this free Profits Over Popularity Guide I've created to help you keep your goals in check and online activities profitable.